Over 50 pages of instruction

5 guided lessons

Interactive Quizzes

Fast and Slow Videos

Song specific audio exercises for the "trouble spots"

Standard notation and Tablature

Self-evaluations: email the results directly to your instructor

Song history

Interact directly on your iPad with iBooks
Blending tradition with technology, Music By Ear introduces a new way of learning to play. Available for the iPad, these interactive iBooks will guide you step-by-step as you learn to play some of your favorite tunes. Using the traditional This method takes the traditional "by ear" method used by fiddlers for hundreds of years and adds videos, fun interactivity and thoughtful assessment.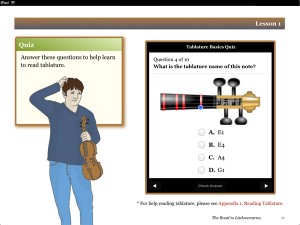 Interactive Quizzes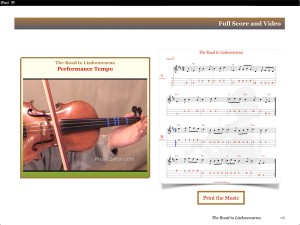 Full Score and Video